New dynamics impacting forecasting and planning
Understanding industry and market dynamics and how these factors are affected by the macro environment to successfully prioritise the right investments.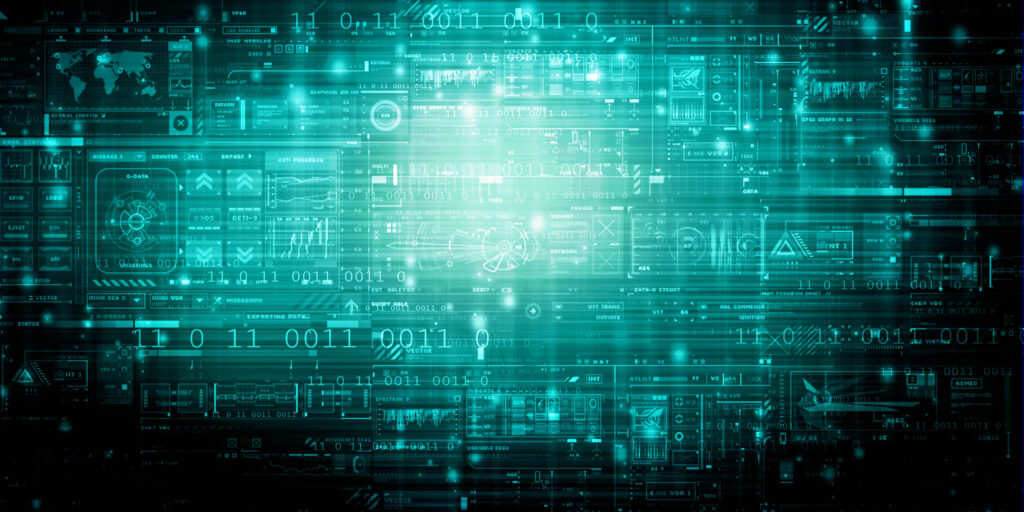 Demand in the travel and hospitality sector has been recovering – despite short term impacts of the Omicron variant – driven by a relaxation of government-enforced restrictions, the vaccine rollout, and a historic injection of funds directly into the pockets of consumers and businesses. But the shape of this recovery is very different, and the diversity between the policies of various national governments will lead to markets and sectors recovering at different speeds. The shocks caused by policy failures will lead to further government intervention and inflections in demand recovery. Economies are also under pressure from supply chain disruption, rising inflation, and constraints on labour mobility.
Uncertainty therefore looks likely to continue, meaning that patterns of demand will evolve and cause disruption, with a new set of industry and market norms emerging. But, amidst this uncertainty there are many companies who are experiencing an acceleration in growth and gaining a disproportionate share of this changing demand. 
Understanding industry and market dynamics for a particular business, and how these factors are affected by the macro environment, is key to prioritising the right investments and building winning strategies.
PACE Dimensions has conducted extensive research into market and industry dynamics across the travel and hospitality industry and has developed scenario planning models to better understand how the current trends are likely to evolve. Below are our top 12 trends to consider when looking ahead to the coming year:

Market trends
1. Shifting patterns

 
Leisure travel patterns are now growing faster than business travel when compared with pre-Covid trends. Prior to 2020, business travel was growing faster than leisure, international travel was more popular than domestic, and there was greater growth in demand for travel to tier 1 and 2 city centres than smaller towns and rural areas. Each of these trends has now been reversed. Furthermore, whereas the average number of rooms per hotel was previously increasing in size, it is now likely that this trend will also begin to slow as a result of increased interest in growth in regional locations. 
2. Relationship travel

 
Previously, business travel included a great deal of intra-company meetings and events. As a result of travel restrictions, social distancing measures, and the transition towards online meetings, the downward pressure that we have seen on this type of business travel will likely continue. However, businesses are very aware that it is difficult to conduct team and relationship-building events with the same effectiveness virtually. Travel to facilitate culture development and customer relationships will also continue to happen. Humanity has a fundamental need to connect socially, and the travel, hospitality venues and events that facilitate deeper connections with new people will recover well when restrictions allow. Building trust – from both an individual property and a destination point of view – will be a critical motivator for travel.
3. Consumer buying criteria
The pandemic has contributed to a significant shift in consumer buying behaviour, creating new market norms in the process. Recent research conducted separately by Euromonitor and Google reveals that 57 per cent want bookings to have greater flexibility, and 56 per cent want full control over options and preferences. Consumers have also become thriftier and search extensively for better value options, with 38 per cent wanting more budget-friendly choices. Ease, accessibility and speed are now more common expectations, with 41 per cent of consumers prioritising a stress-free experience. Escaping and relaxing is critical for 52 per cent of travellers, and 40 per cent look for authentic, new or adventurous experience. Responding to these changes in buying behaviour is key to differentiation and appealing to consumers as demand recovers.
4.Sustainability
The same research shows what many other market assessments have also strongly identified; consumers are beginning to make increasingly values-driven buying decisions. For example, 58 per cent of consumers report being more values-driven than before the pandemic, with 48 per cent wanting to make more sustainable purchasing choices going forwards. Consumers clearly want more sustainable options in their purchasing experiences, but many businesses are yet to offer them. Those that meet this demand will capitalise on currently untapped demand. Pace Dimensions' own research conducted in partnership with BVA BDRC highlights that 76 per cent of travel businesses have experienced increased interest from consumers for sustainable features and attributes, with 53 per cent of millennials stating they would actively avoid a brand associated with poor environment and social standards. Read more in-depth research and consumer sentiments regarding sustainability in our blog post here. 

Industry Trends
5. Industry fragmentation

 
We are witnessing a rise in substitute competition in the form of accommodation rentals, not just for leisure, but also meetings and events. People are looking for different places to stay and different places to work. The industry will see huge fragmentation of the places people can meet and stay, and the classic hotel industry will face more and more competition from increased access to supply. Long term, this will affect the type and mix of properties built, beyond just hotels. Read more about how accommodation rentals are performing in the pandemic in our executive interview with Pierre Bercerill, CEO and co-founder of Transparent. 
6. Merging purposes

 
The purpose of being in a city centre will soon shift, and the lines between hotels, office, retail, and meeting spaces will begin to blur. A blend of multipurpose spaces will be required to create more workable and profitable development, which truly addresses the needs of why people come together and also tackle some of the challenges regarding sustainability. This will inevitably change the way towns and cities are planned.
7. Luxury vs economy accommodation
 Luxury and upper-upscale hotels have been the worst affected by the pandemic as they are predominantly located in the centre of the world's gateway cities, which have also been disproportionately impacted by the barriers to international travel. 
According to data from CBRE, approximately 3.8 per cent of luxury hotel properties in the US were closed at the end of Q3 2021, compared to a closure rate across all hotels of just 2.5 per cent. CBRE US hotel figures data also reports that the top ten performing markets in the US with RevPAR growth compared to the same period in 2019 (a more comparable year than 2020) were a majority of resort destinations. The ten weakest markets were northern US urban destinations, reporting RevPAR down more than 44 per cent compared to the same quarter in 2019. 
Economy and limited-service, midscale properties have recovered fastest due to the demand from blue collar workers making essential travel. Extended stay has also recovered strongly due to the gig economy and contract labour.  Because of the continued impact on gateway cities, luxury and upper-upscale hotels will take the longest to fully recover.
8. Competitive environment
The basis of competition within the travel and hospitality industry is shifting due to changing market demands and buying behaviour. Competition is also intensifying due to rising digital maturity, which is increasing choice and making it more accessible and simpler to choose, growing substitute competition from the sharing economy and increasing supply and consolidation of supply under rapidly scaling brands. The implications are profound for companies needing to differentiate and appeal to consumers, as well for their strategies to build leadership and mitigate disruption from digital natives who are uncoupling supply.   

Strategies
9. Visibility
In today's increasingly digital world, hotels need to be part of a brand or lose visibility. More independent hotels will reflag and become brands, and new hotels will be built under brands due to the greater surety that they offer to investors looking for profitability. In a more uncertain world, this trend will not only continue but accelerate.
10. Choice and personalisation
With the increasing digitalisation of the market, customers are being exposed to more choice. They do not want something pre-bundled and fixed, but greater flexibility and control over the options and choices, in order to get exactly what they want and pay for what they value.  Responding to this trend will unlock demand, and businesses can recover stronger by providing more options to better meet the granular needs of specific consumers. Formulaic options such as room options being defined by bed type alone are no longer enough. Read about this trend in our blog post dedicated to factors impacting pricing and revenue management here. 
11. Impact and supressed occupancy
The desire to have corporate head offices has diminished, and there will be an increased use of shared facilities and hospitality bringing positive pressures for the industry. The overall suppressed occupancies will mean that businesses need to find different models for making money more profitably by maximising revenue per trip and stay, not just yielding the price of seats and rooms. There is a trend of businesses supplying a broader range of products and services to their customers, and selling more of what they offer before and during the travel experience. Transport, hotels and venues will increasingly become mini-market places connecting a wider range of suppliers, and people will pick and choose the things that they want. The lessons of learning how to bolster revenue per trip and stay will remain relevant even when demand and occupancy recovers. 
12. Scale and penetration
Brands must either have scale or penetration. They can either be a big player or achieve deep penetration in a core market. Those in the middle ground, or who have neither, will be bought, consolidated or disappear.
PACE Dimensions' conducts proprietary research into changing patterns of demand, industry dynamics and future industry and market norms. Our research also covers the winning ways of the best performing companies in the market, to inform our advisory services on what companies need to do in order to remain competitive and win. We identify a sound basis upon which a business can compete, and signpost how best to leverage brand, marketing and commercial strategies in order to do this effectively. We help companies translate these strategies into business architecture and operating model design, developing prioritised delivery plans and helping with change management in order to increase the likelihood of success. To find out how we can help you, contact tim.davis@pacedimensions.com.
Sign up to our mailing list