The Devil is in the Data: Five factors impacting hotel pricing and revenue management in a digital and uncertain world
Tim Davis shares the most important takeaways from his keynote address at the Leadership From Chaos conference in October 2021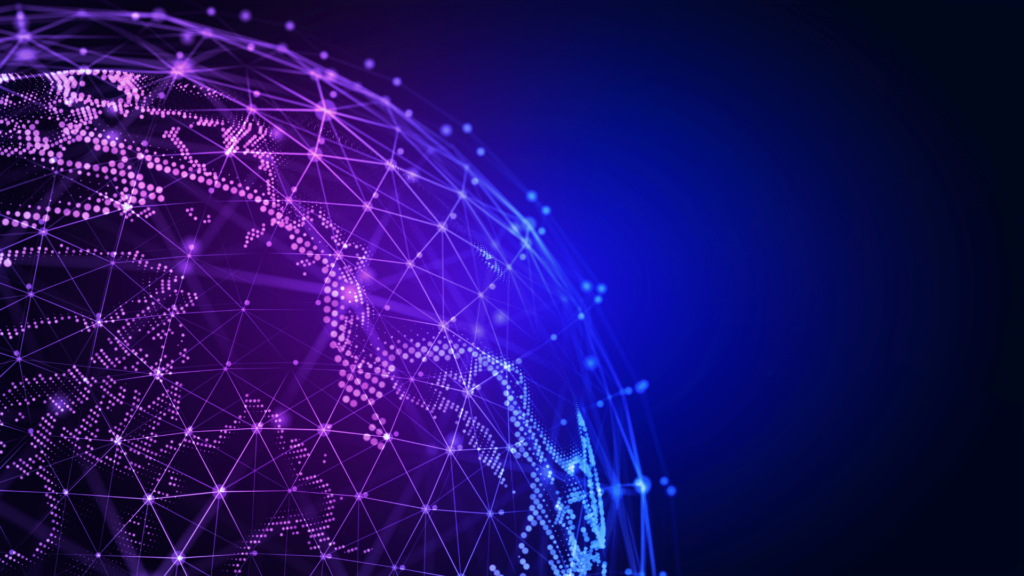 Tried and tested methods for how hotels and hospitality businesses should sell products to customers, and what the most successful strategies for maximising revenue are, have been shattered by the pandemic. Covid-19 has expedited certain existing trends in hospitality marketing and revenue management, and turned other practices on their head. 
Put simply, fewer people are travelling and occupancy is at sub-optimal levels, meaning hotels need to get more revenue out of those who do travel. However, customers have different price sensitivities for different types of trip and being able to respond flexibly to such price elasticity is key. 
2021's much-anticipated Leadership From Chaos meta-conference saw three of the hospitality industry's most influential revenue management events come together for the first time. This unprecedented approach saw the industry collaborate in new ways to address ongoing challenges.
In a keynote address that was broadcast live across all three locations – Rimini, London and Stockholm – PACE Dimensions' managing director, Tim Davis, explored recommendations and insight into the strategies that successful hospitality businesses are implementing in order to win in this dramatically different marketplace. Here, we share five key factors causing hospitality professionals to rethink revenue management in the new normal.  
Living with Covid-19 and recovery trajectories 
Recovery post-Covid (or living with Covid) is different by industry segment – including events, corporate, group, leisure, domestic, international – and they are all recovering on a different trajectory meaning different approaches to pricing are needed for each. Markets around the world are uncertain, and not just due to Covid. Greater disruption is a norm to be planned for by all businesses. But, lockdowns and the impact of Covid travel attitudes and restrictions are driving changes. A decrease in corporate travel from big businesses is seeing hotels look to grow their leisure portfolio, especially from a domestic point of view, and target the travel budgets of SMEs who have returned to the road more quickly. 
The source of demand is therefore changing, and so pricing plans from the recent past are no longer relevant. Where customers come from is different, why they travel and what they want from a hotel is also different to past patterns and trends. Getting pricing strategies right means having access to meaningful customer insight, and in an uncertain world, a flexible approach to revenue management is key. 
During times of supressed demand, there must be an increased focus on maximising revenue per trip or stay.  Travel and hospitality companies also need to go beyond yielding price levels to maximise revenue as pricing can create value in many more ways. By unconstraining demand, improving customer affinity, and cross-selling and upselling effectively, then hotels can better compete. Putting a price premium in an uncertain world on booking cancellations and amendments is one route to ensure that customers pay more for the things they value, in this case flexibility.  
Digital maturity 
Digital maturity is increasing the competitive landscape and causing a downward pressure on pricing. Businesses need to be adaptive to an intensely competitive environment, and those who adapt and maximise benefits from digital will win a disproportionate share of market value. There are substantial threats coming from newer market entrants who are digital natives, with business models built around digital platforms. The way in which brands like Google Travel continue to evolve could fundamentally change what people expect from an online booking tool. The amount of data Google knows about each user is phenomenal compared to for example, a hotel brand, and therefore the granular detail in which they can personalise is staggering. Investing in a fit-for-purpose digital infrastructure is essential to stay competitive. 
The application of AI to hospitality also has great potential. Using insight to modify how searches are responded to can personalise and pinpoint the type of package or offer to serve up based on data points that you do know. For example, someone with a loyalty scheme membership will receive options based on past preferences, or a mid-week city centre room booking for one person is more likely to be business travel and possibly less price sensitive on both room rate and add-ons such as breakfast. Technology can improve the pricing offered at a moment in time to a particular customer, and be more accurate about achieving sales. It also has many implications around planning staffing, produce and services. Read more about how AI can make an impact in hospitality in our executive interview with Tom Seddon from Foundry AI here. 
Personalisation 
With personalisation comes customer empowerment. Different customer segments also have different willingness to pay based on different products, terms of sale and the occasion of the trip.  Pricing structure and levels need to be dynamic, adaptive and relevant in order to tap into the different needs of each different customer, at each moment in time. At its most simple this might mean offering breakfast as part of a bundle, or not, based on how price sensitive that customer segment tends to be. 
At the moment, most hospitality approaches to price differentiate on room type such a double room, or a suite. Generally, the price goes up as the room 'improves'. But once a guest has booked or paid a deposit, they can be targeted to add extras, to upgrade or even to be rewarded with a superior room based on availability because that customer segment has the potential to deliver more frequent business or spend more in-property. Today, basing pricing on room type alone is not enough and hotels are missing out on significant revenue opportunities by not allowing customers to make choices and pay for the elements they value. 
Once a customer is booked, it is easier to upsell and market additional add-ons to enhance or greater personalise their stay. Hotels should look at the full value of a customer throughout their stay and lifecycle, rather than just the room rate they achieve. Someone with a good, simple room price may respond well to F&B incentives and additional services that make life easier. Their overall value is therefore significant. Assessing only room pricing when looking at customers is insufficient when planning revenue. Being able to record and apply the whole spectrum of data is essential as it allows your pricing strategy to be based on the willingness of a certain customer type or trip to respond to upselling.  
Real-time responsiveness 
One of the most important factors in revenue management today is the ability to monitor, and respond to, real time market data. Hotel prices were commonly based on historical data and what revenue levels could be achieved on a certain date based on past performance. In years before 2020, if demand went up then so did pricing. One of the fall outs from the pandemic is that pricing cannot be based on historical trends anymore. Instead, businesses must be able to capture and measure behaviour taking place in real time, and respond in a detailed manner. It is also important to think about the guest value as a whole, and not just their room rates. In some cases, it is important to be highly competitive on the room price, and then make up incremental value elsewhere. 
A further challenge with putting up prices as demand increases is that it doesn't look in granular detail as what type or rooms, packages or prices are selling. In some cases, it might be that an external factor is driving business for one particularly customer segment. This may mean that other room or package categories will also be increased in price if such a broad-brush approach is applied, when in fact other room types are not performing well. It is also important not to let higher value rooms go on sale for lower prices than the category that is outperforming expectations. This risks customer dissatisfaction and confusion, a problem that has been seen in the airline sector and there are stark learnings for hospitality. 
Getting responsive pricing right means that hotels should be able to better tune their rates to a particular moment in time. This requires hotel brands to build the foundational capabilities required to deliver the right pricing strategies. For example, investing in the right technology and integrated cloud platforms to allow different departments in a hotel to share insights and results, and report collectively. In the case of managing real-time pricing, the devil is in the data. 
Consumer demand for more sustainable options 
Customer preferences are changing and trends such as sustainability are growing, however pricing and choice don't yet reflect consumer values. Consumers are actively asking for more options in this area, and are prepared to pay more. Our research in partnership with the BVA BDRC highlighted that, given a choice between similar hotels with one delivering better sustainability credentials, an overwhelming majority chose the sustainable hotel. This remained the case when the price was increased five per cent. Read more here. 
However, many revenue management platforms or hotel approaches to pricing don't yet allow for putting a price – or cost saving – on options that mean a stay has less impact on the environment. For example, room rates that don't include housekeeping services could be more competitive and deliver against a wish for greener choices. Similarly, services such as air conditioning could be charged as extras in a bid to nudge customers towards making more sustainable choices. The ability to add choices related to sustainability allows a hotel to compete on different things, and appeal to new audiences. Many travellers don't want or need some of the extras that may usually be included in a room cost, and being able to break down the components so that consumers can choose to pay for the elements that resonate most with them is an important factor in the future of managing pricing. 
Ensuring that hotel brands know what consumers care about and are willing to pay for, at what particular moment is time, is the crucial conundrum in revenue management. 
For advice and consultancy in planning successful revenue management strategies and for support in delivering them, speak to us at contact@pacedimensions.com
Sign up to our mailing list