Winning ways – lessons learnt by high performing hoteliers in a year of disruption
2020 will be the year that we all want to forget. Particularly for travel and hospitality businesses, which have been some of the hardest hit by the Covid-19 pandemic. It is a tumultuous period, with market forecasts unreliable, swinging like a pendulum with underestimating the level of recovery in Q3 2020, and overestimating future growth in Q4 2020 with further rises in Covid-19. It is therefore not only the innovative and responsive businesses that will emerge stronger, but also those who are insightful.
Planning to live with Covid-19 in the long term requires new ways of working and understanding. These are some of the trends impacting the future of the travel and hospitality industry, as well as the winning ways that the organisations most-primed for recovery are employing.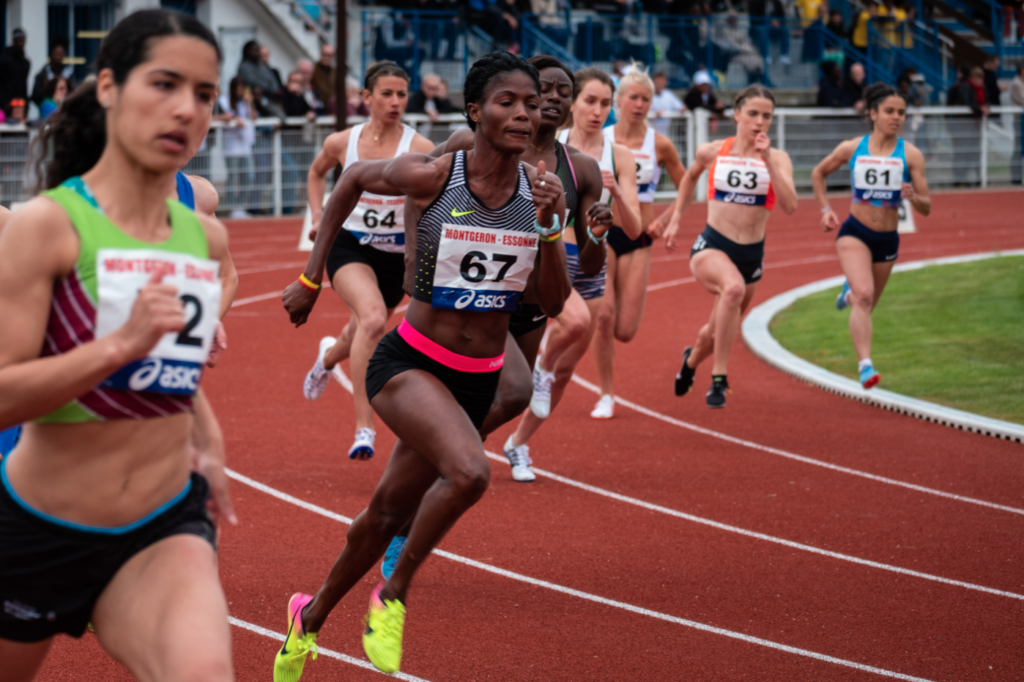 RATES OF RECOVERY AND DEMAND
Full recovery in the travel, hospitality and leisure sectors will differ by market due to differing secular, industry, and micro-economic factors.  It will also differ greatly depending on the purpose of travel (e.g. leisure, corporate, groups, meetings, events).  Leisure will recover quickest, while corporate travel may start towards the end of 2021, but grow slowly.  Groups, meetings and events will require the vaccine and government interventions to demonstrate sustainable containment before recovery will start. Recovery and the return of demand from 2019 performance levels globally will likely take at least another five years. 
ACCELERATED DIGITAL INNOVATION
This has been a period of accelerated digital adoption as customer buying behaviour has shifted to brands that empowered them with the choice, control, and confidence.  Consumers have also shifted to brands that have made the customer experience frictionless, reliable and consistent. Instead of investing in large, cumbersome new systems, savvy hoteliers are focused on subscription-based technology partners who can provide platforms that can truly integrate across various systems. Importantly, the most effective technology is based on open services  able to integrate with third-party applications through industry standard APIs – and therefore be completely flexible as new future innovations become available, avoiding the need for costly change. 
TAKE SUSTAINABILITY SERIOUSLY
Sustainability is a key theme too, with the travellers of tomorrow acutely aware of their environmental footprint. Ensuring robust green and ethical credentials will be of growing importance. This impacts hotel developers too as governments are increasing their legislative, agenda introducing higher standards for sustainability and penalties for those that don't comply.  Financial institutions are also following suit, increasing their criteria for making debt finance available.  As digital native media and retail companies bring an ever greater choice for consumers, the combination of political, legal, economic and societal trends will start to generate green and sustainable choices that consumers have a high propensity to buy.
COMPETITIVE FORCES WILL SHIFT AND INTENSIFY
The digital economy has been growing faster than traditional economies for almost all industry sectors in recent years.  The Covid-19 crisis has only amplified this effect as more consumers moved online.  For the leading digital natives in media, retail and branding in travel and hospitality, their business model, ability to scale quickly, level of investment in technology, and understanding of customer needs and behaviours, creates advantages that most incumbent suppliers cannot directly match. That said, within the subsectors of travel, hospitality and leisure, rapid consolidation of supply has continued to accelerate, and where brands have built substantive penetration in particular markets, they have been using digital media, improved customer experience and loyalty programmes to build stronger direct customer relationships.  The combination of rising indirect and substitute competition, as well as rapid consolidation of supply, has resulted in a far more dynamic, fast moving and much more competitive industry.  This will only further increase as weaker players struggle to survive and further consolidation will only accelerate. 
SHORT-HAUL AND DOMESTIC FOCUS
With quarantine restrictions and border closures remaining in place, international travel is curtailed. Each time local Covid-19 lockdowns have eased, initially domestic travel then short haul has boomed. This favours the provincial regions that attract increased leisure demand.   For some developed economies such as the UK, Germany and Netherlands, the loss of international visitors will be more than up by the growth in domestic demand.  For those less developed markets that have a high reliance of international visitors, they will suffer significantly reduced demand for an extended period. 
The regions will benefit from leisure trips, while city stays will lag until the prevalence of Covid-19 has significantly shrunk. Hotel brands are refocusing their marketing and distribution to reach potential guests closer to home, and reducing their reliance on international arrivals. This is somewhat challenging for destinations such as the Caribbean and the Mediterranean, however hotel and airline testing programmes could see some opportunities for route partnerships. 
In the domestic and short-haul focus trend, short term accommodation rental has and will continue to redistribute travel behaviour as leisure demand recovers fastest and working practises shift.  Based on AirBnB year-over-year trends, domestic demand is growing fast (+15%)  and international demand in steep decline (-60%).  Major cities will see a rise in share of overnight stays (Top 20: grow from 7% to 13% share) as long stay business demand increases (28+ nights up 20%, 27 nights or less will decline by 30%).  
PLANS TO REPURPOSE SPACE WITHIN NEW BUILDS
New hotels will not stop being built, and in some cases, the spades were in the ground before the pandemic hit. Hotel supply will increase quickly as the pipeline investments are opened, but the rate of growth will drop in two to three years' time as there is a current pause on investors committing to new projects, given access to debt is very difficult. To make the most of these investments, hotel brands are re-looking at the use of space within buildings. Expect to see hybrid hotels in the future, with floors dedicated to long-stay apartments for those able to work-from-anywhere who would also enjoy access to hotel concierge-style services. Plus, as almost all companies reduce their global office footprint, co-working spaces that bring like-minded professionals together will become more commonplace. 
MIXED-USE REAL ESTATE
For existing hotels, it is harder to change the architecture and design. However, large spaces traditionally found inside hotels that are unlikely to attract the same revenue as before – such as conference and banqueting facilities – are being repurposed. Expect to see some of the fastest changes in this area, with events space being dedicated to new work-from-hotel membership clubs. We explore this topic more here. Already a trend pre-Covid, but likely to be accelerated, expect greater mixed-use developments combining hospitality, retail and working spaces delivering first-class experiences.
EMBRACE REMOTE WORKFORCES
Living near the office is no longer a requirement for the world's white-collar workforce. So investment in hotels in capital cities and leading business districts will not necessarily continue to grow at historic rates. Hoteliers need to be prepped for a long term downward pressure on demand for these locations and look at diversifying their real estate across higher growth markets and locations. A more remote workforce, and people living considerable distances away from where their company is based, will see a need for regional meeting and working spaces that were historically focused in the largest and most commercial cities. 
READY FOR MORE DISRUPTION
The seismic shock of the Covid-19 pandemic highlighted to many organisations that they weren't ready to deal with such an all-engrossing crisis.  Economically in 2020, Government stimulus went straight to the pockets of consumers, providing the impetus for leisure to recover in Q3 when government restrictions were lifted.  In 2021, consumer expectations of a rapid recovery are lower.  Stimulus will be more constrained, and governments more cautious at removing restrictions. To be successful in the future requires the agility to manage and respond to major events, with increasing frequency. Corporate machines need to learn to act with greater agility and speed.
PACE DIMENSIONS WINNING WAYS RECOMMENDATIONS
Build and further strengthen resilience:

recovery will be cautious and the early start of demand will be price sensitive, so organisations need to build a resilience strategy for a five year recovery plan

Invest in research:

develop forward looking insights on the market and the lines of business with the greatest potential and rate of recovery, and then pivot the marketing and resources to support and prioritise 

Balance:

increase the focus on revenue per trip against the demand and price. Businesses will run with sub-optimal demand for the next four years, but still need to operate profitably 

Return on capital employed:

consider repurposing spaces that will not be utilised, moving to mixed use spaces and embracing new norms from remote and flexible workforces 

Operating model:

transform your operating model to build greater agility, speed to innovate, and discipline in execution.  Executing well is as important as a good strategy.  Technology innovation has rapidly reduced the time for the fastest growth companies to move from new entrant to dominance, and increased the level of disruption to industries 

Accelerate adoption of digital capabilities:

in particular focus on customer experience and broadening what you can sell to customers

Build sustainability into your long term plans:

rising legislation and penalties, access to financing and broadening customer brand appeal are all growing drivers of change as well as improving operating efficiency 
In a complex trading environment, Pace Dimensions' research and advisory work will ensure your business sets new benchmarks for the competition, and faces tomorrow's challenges with confidence using insights such as these. 
Read more in our whitepaper 'Why reappraising business priorities is essential to thriving in the future' here. 
Sign up to our mailing list