What's shaping the future of the hotel business?
Tim Davis, managing director of management consulting and research company PACE Dimensions discusses the latest trends and specific challenges in consumer behaviours that are shaping the future of the hotel industry.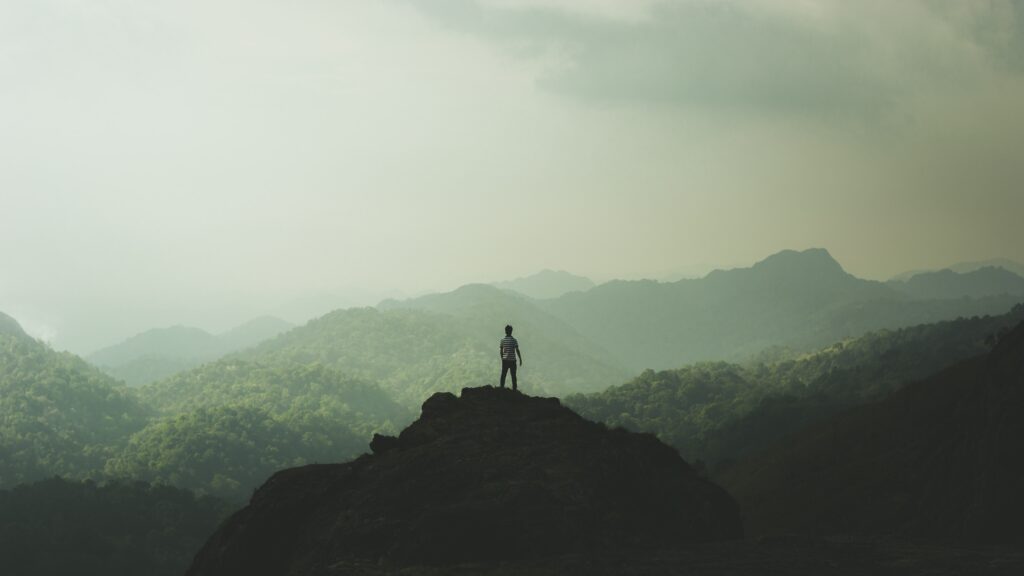 As I write this article, I'm pretty confident that never before have we seen so many relatively complex issues converging to create the current trading climate for those leading, owning or working in the hotel or hospitality business. Some twelve months post COVID, the changed market dynamics are a fascinating arena to witness and present a steady stream of near constant choices, challenges and, I'm glad to say, opportunities when the right strategies are applied. It is to this end I've set out some of the most significant dynamics shaping the industry and where companies should focus to grow back with resilience and improved value.
As good as it was to see the surge in bookings post COVID and the pent-up demand for travel, across both leisure and business bookings, for many it was a huge commercial relief just to see business begin to revive, many are still coming back from the brink. It's against this still relatively recent backdrop that changes and new forces are beginning to show themselves.  And so that means it's still not plain sailing for anyone.  
What has become apparent is that there are new trends and changed patterns of consumer behaviour that are shaping the future of the industry and there's still work to do to take advantage of the opportunities now presenting. 
Bottom line is that we are still in a period of strong transition and adaptation created by the three Cs (Covid, Climate Change and Cash – the economy) to quote Mark Carney. And along with these three Cs then, our industry has some extra specific challenges to navigate which the future of the hotel industry will be shaped around. These hotel industry extras feature widely in boardroom discussions right now.  These are:
Consumer needs and behaviour changes,

 

Rising digital maturity,

 

Sustainability
Rising levels of competition and consolidation within travel and hospitality sectors. All are interlinked to some degree or another and driving companies to develop new strategies, across the sector.
Sustainability
Of all the factors driving change the most prominent is a greater focus on Sustainability. It's here that consumer expectation is growing exponentially and, in our experience, those hotel businesses and brands that have invested in this area and adopted a credible approach to sustainability across there end to end operations, marketing, pricing and customer experience will win out time and time again.  
It's not however an area that can or should be entered into lightly and we strongly recommend an expert led approach to businesses approaching this afresh. Sustainability and responsible travel are fast becoming a must have business initiative and ensuring your approach not only reflects legislation, investor sentiment and reputation, but also considers customer needs and how brands can help guests make sustainable choices. This is the key to building prosperity from investments in sustainability.
Changing Patterns of Demand
Factors impacting the profitability of every business are of course more of a priority commercially for us all. How we price, sell and distribute our product is ever more complicated in the current climate. The underlying changes in these areas, how consumers buy and how the travel and hospitality industry operates has forced competitors to change how they compete. 
For many, the rapid consolidation within the industry and the speed of branded supply growth has left some in a difficult position. Banks and investors are more confident in established brands and their less risky returns, which means net growth in hotel supply is almost 100% through branded vs unbranded hotels. Whilst underlying growth in demand will continue over the next decade and more, the patterns of demand are fundamentally changing, creating new needs and opportunities for new brands to disrupt and grow. Examples include demand from digital nomads, gig economy workers, working from anywhere, workcations, group options for corporate retreats, and leisure add-ons to business trips, whilst management meetings are more and more being conducted online.  
In turn, consolidation of hotel brands by the largest hotel groups is changing the industry as it is intensifying competition and placing more pressure on pricing, marketing and differentiation.  Consolidation and increased competition are of course impacting independent hotel businesses and smaller brands. This group of hotels and brands have a sizeable opportunity to be able to disrupt faster because they are more agile and closer to their customers. Those who act cleverly will be able to exploit gaps in the market to maintain their competitive edge. 
Staying Competitive
Guest experience still sits centrally to this. Delivering an outstanding experience and service every time is what many must continue to focus on, particularly in upscale and luxury segments, where average rates have skyrocketed. Do what you do really well, whilst embracing the advances in technology to delight the customer and your Finance Director is key to success. Better, more intuitive guest experiences, are possible through the advances in technology enabled systems and digital maturity from both a demand and supply perspectives. This will see a shift beyond marketing and distribution, to impacting customer experience, enriching the proposition more whilst also solving labour productivity challenges. We see investment continuing to accelerate in these areas.
Continuing with a David and Goliath theme then the current changes in the industry further offers a valuable opportunity for smaller brands and independent hotels to leverage their strengths by focusing on penetration in one, or a select few markets. 
Niche, consistent investments that are planned and not opportunistic, present a chance for conscious growth and stability. By defining a smaller brand or independent hotel on satisfying a specific customer need or market, for example, it is possible to create a more secure footing as the brand or independent hotel can focus its resources on specific customer segments or markets.  Playing into the hands of the customer searching for the perfect stay or location presents a huge opportunity for the informed, data led hotel marketer.  Never before have consumers been able to select stays with such confidence, using search tools to filter, to be specific, and to pick and choose. Location and price are now compared alongside personal ideals and priorities. In a few clicks, the market size, normally so big, is defined and condensed into a few choices.
And so, despite the seismic forces of change in play right now, there are many opportunities for the bold, brand and the data and customer led.    Play this well, continue to adapt, refine and improve the relevant areas of change identified above and your business will see the return on investment of time, passion and money.
A version of this article was first published by Hotel Owner: https://www.hotelowner.co.uk/162657-what-is-shaping-the-future-of-the-hotel-business/ 
Sign up to our mailing list