The Rise of the CSO
New sustainability-focused roles are a growing trend in the travel and hospitality industry. But in order for the individuals in this role to be successful, they must connect sustainable strategies with the goals of the business, and create synergies and ownership across the management board. Crucially, anyone in the CSO role or similar has to also make sure they are actively creating a more prosperous business – says Tim Davis, leading management consultant for the hospitality, travel and leisure sector.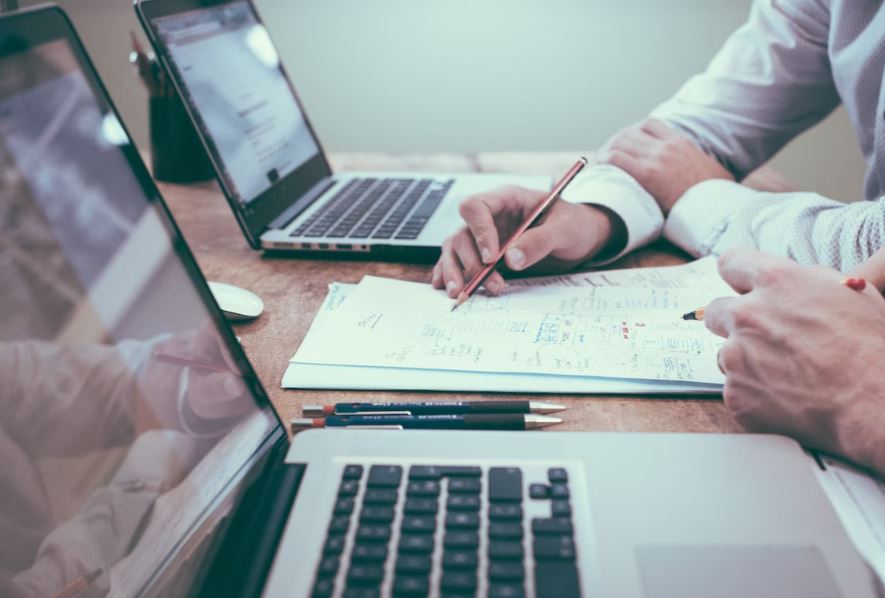 The path to sustainability is built by making a positive impact on the environment, people and communities, whilst simultaneously turning sustainable investments into a more prosperous business. Without that, a business will either move very slowly toward success, or never reach it at all.
To date, much of the impetus for sustainability has been driven by legal compliance, mitigating reputational risk, investor sentiment and the threat to asset values and rising cost of debt. The role of CSO or people with a similar title are often subordinated to roles and functions below the management board.
With the shift in consumer and buyer behaviour now making the subject of sustainability a far more crucial factor in the choices of what they buy and experience, this now needs to become more central to a business's entire infrastructure and a key responsibility across the management board of companies.
True sustainability impacts every function in the company
Everybody in a business has a role to play in driving sustainability forward. However, in many cases, companies embed sustainability functions as part of their corporate social responsibility (CSR), corporate communications, or human resources – depending on their bias toward planet and people.
Today however, there is a tangible opportunity for sustainable investments to not only improve the  environment, people, and communities, but also recognise the upside potential and synergies of building more appealing brands, consequentially driving growth and increasing finance capacity for more sustainable investments.  Sustainability should therefore have a growing impact on other functions, namely:
Branding and marketing – good investment in sustainability creates a more appealing brand that commands a higher brand premium with customers. That could mean that more customers will buy into the brand or that they are able to charge a bit more for it, or both. Therefore, brand management and marketing need to consider sustainability as a basis on which they can compete, because most consumers invest in products, services and experiences that reflect their values.
Commercial operations – most consumers now want companies to give them a choice that includes more sustainable options. That could mean choices in venue, controlling energy consumption in a hotel room or how they consume products i.e., not wanting to use plastic bottles, cutlery, straws etc. So, it's important that the commercial function is able to offer customers different options that meet their sustainable needs. It's equally important to incentivise that behaviour, because by encouraging its consumers and employees to be more sustainable, a business becomes more sustainable as a result.
Development – ensuring sustainability is a key part of the design, build, refurbishment and end-of-life of assets is critical for ensuring a more eco-friendly business. Whether you're a hotel, restaurant or bar business, 25 per cent of the world's carbon emissions are embedded in buildings. So, to ensure development is more sustainable means constructing the bricks and mortar elements using components and building processes that create less carbon emissions. The building should also be designed to help, rather than destroy biodiversity.
Technology – IT is important in the measurement, management and control of sustainability across the business and lays the foundations to a more sustainable world. Without the data, we can't know how we are improving.
Finance – this is the department most concerned with asset values, the cost of financing and ensuring smart investments. Investors and financiers are very conscious about the sustainability of the business and its assets. Increased levels of sustainability can improve asset values and reduce the cost of debt.  Like all aspects of a business, careful thought and planning must be applied to how and where to apply financial resources in order to allow prosperity.
What this demonstrates is that for sustainability to be truly impactful, it needs to be embraced across a management board. Sustainability is the CEO's responsibility, and strategies to capitalise on its commercial value are expected by stakeholders, investors, and customers. So, the job of the CSO is to catalyse management, not to operate in a silo and simply do the things that they can control.
What's abundantly clear when you take this perspective is that, far beyond simple risk reputation or managing the cost of financing, in order to become sustainable, a business needs to invest in a way that is going to create a more prosperous business as well as improve the environment, people and community. Without this approach, there is far less of an incentive to invest in the business.
How does a business accelerate its path and give back to the planet more than is takes out?
Put simply, it has to exploit the synergies between investing to improve sustainability, recognising customer needs and prioritising investments that boost the customer appeal, and engineering efficiency and productivity gains to boost financial performance.
Consumer demand for values based choices is rising exponentially, driving the speed of change and creating commercial opportunity as well as necessity. Customers want to buy more sustainable products and services. When businesses offer that, this makes them and their brand more appealing to consumers. In a recent global research study by the Expedia Group, 90 per cent of consumers said that they look for sustainable options when travelling. In the same study, 60 per cent said that they actively seek out and choose a more environmentally friendly method of transport or accommodation; and seven out of 10 have chosen to disregard methods of transport and destination options that they view as unsustainable.
However, while the latent need from consumers to be more sustainable is clear, the gap is in what brands are offering. This is why sustainability is a hugely important factor for brands' consideration in terms of how they compete and drive commercial performance.
When you look at the management teams across the world's top 20 hotel groups, just 5 per cent or less have a leadership role dedicated to driving sustainability. This means that in upwards of 95 per cent of the time, the crucial matter of sustainability is subordinated within another function.
Thinking beyond the environment, people and communities to embrace prosperity
Investing intelligently in sustainability has a ripple effect. Investing into sustainability creates a more desirable brand; a more desirable brand drives growth; and growth increases investment appeal. Subsequently, growth creates more consumer demand and more valuable assets, freeing up more resource to continue investing in sustainability.
Sustainability drives asset value, productivity and unlocks demand, therefore supporting business growth. In turn then, growth drives appetite for investment, economies of scale and makes for a more prosperous business.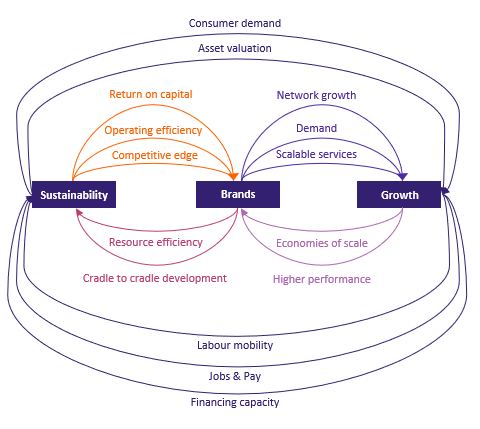 Consequently, sustainability cannot be a reactive strategy. Businesses must move away from simply seeing it as a compliance job, a legal requirement that incurs penalties if not adhered to. While all good reasons to invest in sustainability, it's not going to add value to the company, and means sustainability is wrongly seen as a business threat rather than an opportunity.
The mindset needs to shift to see it as an imperative for brand and commercial strategy, and as part of the operating model.
Opportunities are there to be had from proactively embracing sustainability as improving guest appeal, differentiating the brand and building brand premium, increasing demand and therefore creating a more prosperous business.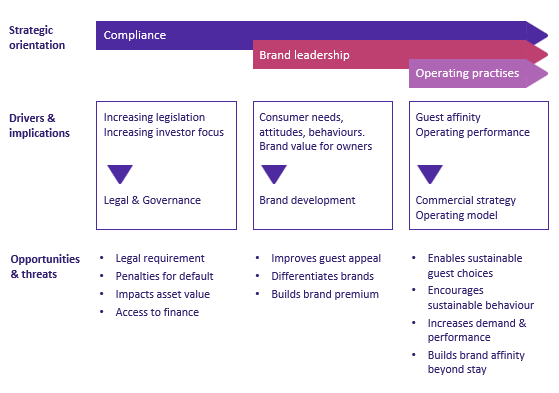 This is the way that CSOs need to be thinking in order to ensure that 'doing the right thing' also makes the business more prosperous, so that they can continue to do better and build better.
This is, in part, why the Sustainable Hospitality Alliance refers to the 'Four Ps': Planet, People, Place and Prosperity. Prosperity for all stakeholders, including the business itself.  So, when we say that it is essential to think beyond environment, people and communities, we mean that we cannot forget the all-important profit that makes further investment possible.
Pace Dimensions has developed methodologies and approaches that are proven to help businesses ensure that in becoming more sustainable that they are also improving performance and brand appeal while stimulating growth and increasing likelihood of success and prosperity. For more information, visit www.pacedimensions.com.
The Rise of the CSO was originally published in Hotel Owner.
The link to this article can be found here – https://www.hotelowner.co.uk/166017-the-rise-of-the-chief-strategy-officer/
Sign up to our mailing list