Skift claims Google favours the big retailers
PACE Dimensions research featured in Skift this week, showing the top advertisers in Google's hotel metasearch placements. Skift claims Google's recent metasearch changes implicitly favour leading travel retailers who can afford to bid more for greater visibility.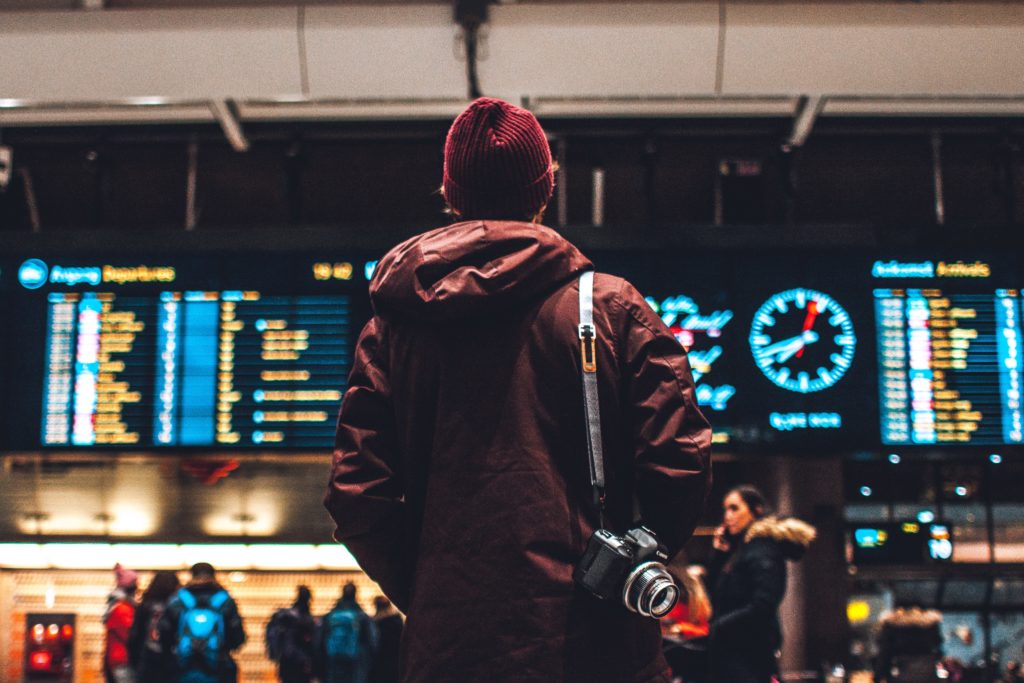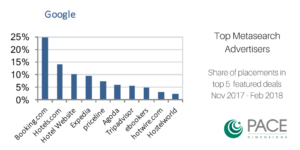 Booking.com and Hotels.com lead the share of top spot placements for Google metasearch hotel listings
PACE Dimensions research analysed the share of top spot placements for leading advertisers across all major metasearch channels. The research took account of over 10,000 metasearch listings for the shared of featured deals. For Google, our research found that leading retailers Booking.com and Hotels.com took the greatest share of top spot placements for the period of November 2017 to February 2018.
In the fiercely competitive arena of hotel metasearch, hotel companies and travel retailers tread a fine line between visibility and untenable marketing and acquisition costs. But retailers like those owned by Booking Holdings and Expedia Inc have the upper hand on advertising budgets, far outspending all hotel companies combined. According to our research, hotel company advertising generated only an 8% share compared to a 52% share of top spot placements for companies owned by Expedia Inc and Booking Holdings. Our analysis of power of ownership in metasearch advertising reveals implications for hotelier's marketing and distribution strategy in Tnooz this week.
Skift claims Google's recent updates to its metasearch platform are further favouring these big players. Until recently, Google displayed the lowest rates high in its metasearch rankings, but more recently the low rates from smaller advertisers appear to be "buried" further down the listings. It appears that smaller online travel companies now have to bid more than before to get higher visibility.
This practice raises concerns for transparency and value for consumers who use metasearch comparison sites to find the cheapest and most relevant deals. As Sean O'Neill reports in Skift: "We've never seen any company rank its hotel metasearch results strictly by lowest price first."
Read the full article in Skift: Has Google Made the Lowest Hotel Rates Harder to Find?
Sign up to our mailing list