Five things about the travel and hospitality industry's recovery you need to know
Travel and the impact of a fast-changing digital world.
PACE Dimensions recently joined forces with digital intelligence business SimilarWeb to host a webinar looking at the impact of a fast-changing digital world on the travel and hospitality industry. Here, we share a few of the trends and insights revealed to our webinar attendees.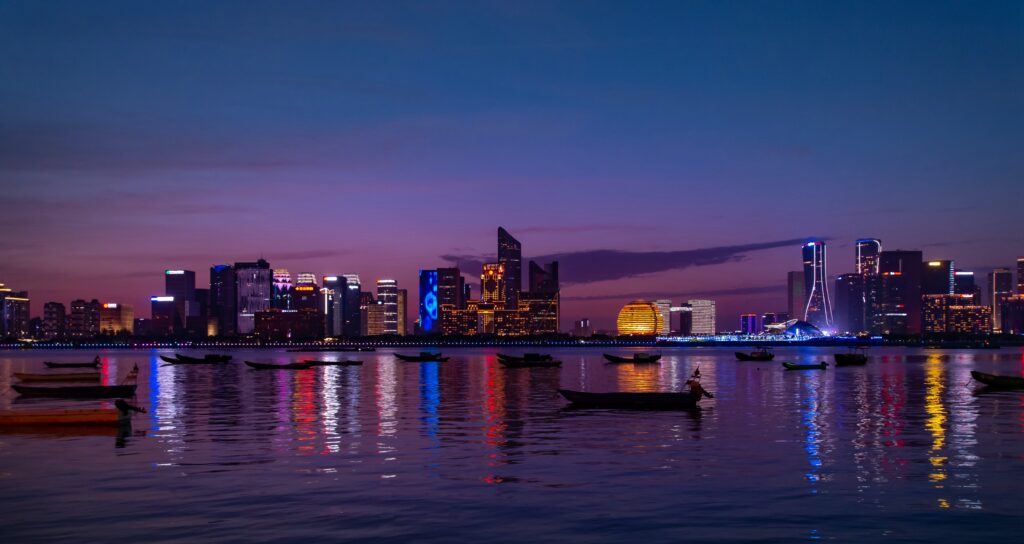 Disruption is the new normal, and the only certainty. Difficult and challenging events are happening more frequently, and with greater intensity. While the Covid-19 pandemic is the most extreme of these scenarios, its impact has accelerated major underlying trends that were already changing how and why consumers spend. Getting used to the new operating environment, both from an industry perspective and the macro-economic trends driving broader patterns of demand, is making doing business uncomfortable. The speed of this change means that doing nothing is not an option.
These are some of the major factors to be aware of when planning for a recovery and making the business investments that matter.
1. There is no one-size-fits all recovery trend 
Different approaches to handling the pandemic by different markets demonstrates that recovery can emerge in very different ways. Nations and regions with less aggressive lockdowns and border closures are emerging into an economy that is directly proportionate to vaccination programme success-rates, and the rigour of their plans in place for living with the virus going forward. Other regions have stringent international travel restrictions in place but limited Covid-19 safety measures domestically, with hospitality open at peak capacity. Other, commonly less developed, regions of the world that previously depended on tourism have limited access to effective vaccines and fragile futures. 
Domestic and regional travel is beginning to perform well, but long-haul international travel and hospitality has a long way to go. Businesses cannot operate a global approach to their recovery planning,. Instead, a highly individual and agile strategy is required to handle the case-specific nuances of recovery market by market. Constantly assessing patterns of demand and reallocating focus and resources to maximise opportunities will be key. 
2. Consumers are more value-driven and convenience-orientated than ever before 
An accelerated reliance on home deliveries and ecommerce during much of 2020 has continued to rapidly change consumer expectations when it comes to their spending. According to research analysed by PACE, the reinvention of retail business models towards online shopping-only will transform the buying behaviour of consumers significantly over the next five years. New ways of shopping – from greater use of subscriptions, to increased rental and re-sale platforms and options – are making convenience the major driver of spend. 
Changes to buying behaviour have jumped significantly in influence, with factors such as new experiences dropping lower down the list of priorities. Trends such wellness and sustainability remain solid factors and carry significant influence over consumer choices. They  are factors that will continue to grow and increase in dominance in future years. 
3. Covid-19 has accelerated digital adoption by several years 
Digital adoption between 2017 and 2018 was relatively static the world over, with around one fifth of customer interactions taking place on a digital platform. According to data, digital adoption increased by 16 percentage points globally between 2018 and 2019. In fact, in regions such as North America the penetration of digital interactions was greater than other parts of the world, with over 40 per cent of all interactions taking place digitally by the end of 2019. 
Fast forward just six months to July 2020, during the midst of the Covid-19 pandemic, and the percentage of global digital interactions had skyrocketed, with figures almost treble what they were just two years prior. In July 2020, 58 per cent of customer interactions across the world were digital, reaching highs of 65 per cent in North America. 
These figures suggest an acceleration of at least three years based on pre-Covid trends for digital adoption when it comes to how customers interact with and buy from brands. Businesses that were even slightly behind the curve before the pandemic are now facing astronomical efforts to even tread water. 
4. Scale is a big factor in recovery success to date 
Data from our research shows that global desktop and mobile web traffic in the travel industry is focused amongst a few key sites. In the six months between July and December 2020, a whopping 84 per cent of travel web visitors spent time on just seven per cent of travel brand websites. The market is well and truly polarised through the largest players. 
In addition, the largest OTAs attract about 50 percent of meta search referrals. Global data shows that year-to-date in 2021, Booking.com is beginning to pull ahead from its competitors, increasing its metasearch referral traffic share by three per cent compared to the whole of 2020. Conversely, there are small decreases in the metasearch referral traffic share for Hotels.com and Expedia and eDreams. 
When it comes to the hotel brands themselves, scale also appears to be a factor. Unique visitor traffic to the three largest hotel brands in the world – Marriot, Hilton and IHG – is also increasing with significant step changes since February this year. The rate of growth of web traffic is directly linked to scale. Not only are the largest hotel groups benefitting, but the rate of this growth is faster the larger the hotel group is. 
5. Strong brands have above-average performance 
But in a highly disrupted environment, scale is not everything. Evidence from our research clearly shows that strong brands drive a greater share of web traffic than their respective share of available rooms. They achieve higher awareness and interest than their available market share. In the drive for global expansion that is seeing big hotel chains increasing their footprint worldwide, brand penetration is an important factor to monitor when it comes to measuring success.
Our data highlights that while Marriot may be the largest hotel company when it comes to rooms, brands such as Hyatt and Premier Inn are delivering enviable levels of website traffic compared to their share of rooms. While not global, Premier Inn is competing very strongly in its local markets, and is a force to watch for global players in the relevant countries. 
Scale, share of supply, and brand distinction are all factors in driving superior performance, but to achieve growth not all three are necessary. Hotel brands who perform well in factors other than scale, can drive a greater share of web traffic than their supply of rooms indicates if they have strong and distinct brands or a good share of supply in just one distinct market. 
Read more about planning for recovery and repositioning for future norms in our white paper 'Why Reappraising Business Priorities is Essential to Thriving in the Future' here. 
Connect with PACE Dimensions on LinkedIn or follow us on Twitter to keep up to date with future webinars and events. 
Sign up to our mailing list