HOW TECH HAS CHANGED THE NATURE OF COMPETITION IN THE TRAVEL AND HOSPITALITY INDUSTRY
The nature of competition has changed, and will continue to change and intensify. It is no longer just one hotel company competing against another.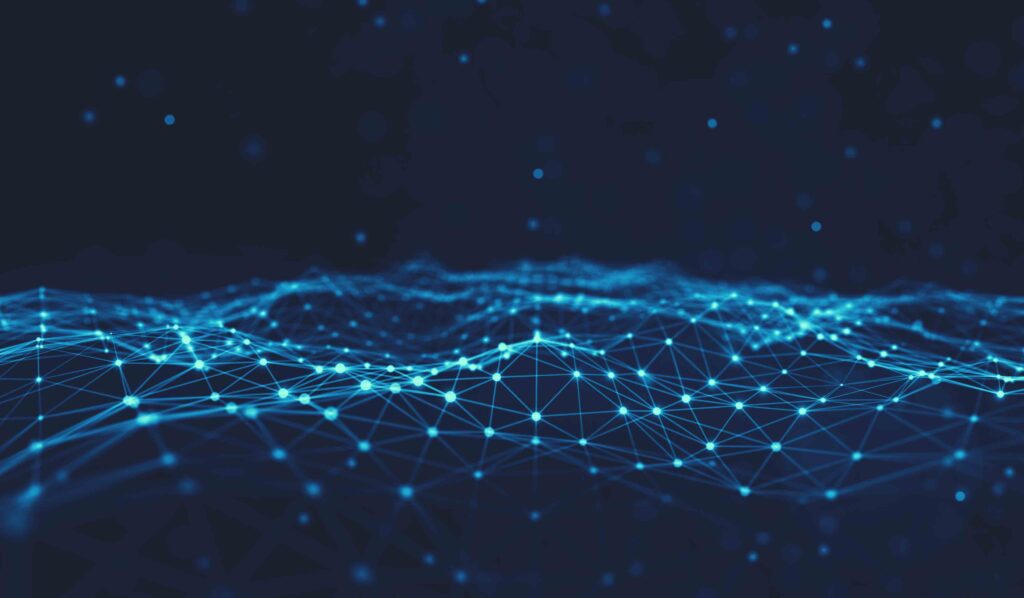 Travel and hospitality brands are competing against supermarkets, hypermarkets, and media companies, all of whom are helping customers to rationalise a huge choice. And substitute competition is also increasing. For example, OTAs now show a blend of room choices in search results across hotels and accommodation rentals. Presenting everything all together in this way has changed the basis upon which businesses compete.
The pressure is coming from all sides. Guests expectations and needs are shifting significantly too, with a McKinsey survey showing that companies with expansive digital offerings receive stronger feedback scores.
Competitive advantage
Digital retail and media companies have the ability to scale rapidly in a way that traditional suppliers cannot. Their strength lies in understanding customer behaviour, and they are able to invest in technology to reach more customers and sell them a wider number of products and services. For incumbents (suppliers), their advantage is that they understand what and how consumers use and consume when on a trip or in a property, and how happy they are with their choices. Travel & hotel companies have the unique insight of not only knowing your sentiments, but also what else you book and buy during your trip or stay. 
Directly competing with indirect competitors is seldom a route to success. The challenge lies in businesses identifying their core strengths and what they can leverage to make a difference for customers. 
Managing lower demand
Loyalty schemes in their current guise are too limited and as a result are becoming outdated. According to research from Google, generation travellers (Gen Z and Millennials) are 1.6 times less likely to belong to an airline loyalty program and 1.9 times less likely to belong to a hotel programme. The majority of loyalty schemes in the market today are based on frequency of travel and stay, which makes them irrelevant to many other customer types beyond frequent staying business travellers. Incentive and loyalty schemes will need to evolve in order to appeal to a wider range of customers, and develop different ways to cultivate true brand affinity. The customer experience is likely to be a major area of focus. Offering better service levels, more personalised choice, and making products easier to buy and experience will be key to the loyalty schemes of the new normal. 
In a world of fewer stays, upselling to every customer is crucial, meaning broadening the current focus on yield management to include selling more of what a brand has to offer. Utilising analytics and automation to surge prices when shopping and booking behaviour increases may reflect a temporary surge in actual demand, but it doesn't necessarily tell us anything about the date of travel or length of stay. More importantly, this type of surge pricing reduces brands to commodities, destroying brand appeal and trains consumers to behave accordingly. The only winners from these practices will be OTAs and media companies.. 
Pricing elasticity
The market elasticity of pricing (i.e. a customer's willingness to pay) differs dependent on both the product and service sold and the occasion that it's needed. New layers of choice around the flexibility of bookings will come with new pricing. Prices will fluctuate much more to respond to market demand and reflect the willingness of consumers to pay for different brands, products and experiences. 
Pre-Covid, high demand generally meant higher prices. Now, in order to maximise revenue, a higher quality or specification of product might have a reduced premium because the market demand for that product is less. Simply relating price to quality or cost will not necessarily maximise growth and value. Demand and willingness to pay will play a much more important role going forward, and with better insight can be exploited to increase revenue. 
Interestingly, price competition is highlighted as something to be avoided according to research published by the World Economic Forum. Since the onset of the pandemic, only 15 per cent of research respondents stated 'money' as their primary consideration when travelling for leisure with less crowded destinations and good healthcare in-destination higher priority concerns. Prices may be higher in destinations and during time periods where Covid is well-managed, and infections – and restrictions – are low.. 
Being easier
Seamless experiences delivering less friction need to become mainstream. Over the last year, shopping, buying and consuming products has become easier. To be successful, businesses will need to translate this to every aspect of travel. This includes making it easier to get on planes with checks carried out via technology before arrival at the boarding gate, and hotels selling rooms for more than just 24-hour slots. Delivering this requires the right cloud-based technology platforms, a single view of products, inventory, pricing, buying transactions and customer insight.  These are key areas to prioritise investment when planning recovery from the pandemic. 
Here at PACE Dimensions, we conduct proprietary research into changing patterns of demand, industry dynamics and future industry and market norms. Our research also covers the winning ways of the best performing companies in the market, which we utilise to inform our advisory services on what companies need to do in order to remain competitive and excel. This, in conjunction with an assessment of a company's strengths and weaknesses, allows us to identify and refine a sound basis upon which the business can compete, and how best to leverage their brand, marketing and commercial strategies in order to compete most effectively. We help companies translate these strategies into business architecture and operating model design – developing prioritised delivery plans and helping with change management in order to increase the company's likelihood of success.. 
To speak with us about how we can help you, get in touch with us at tim.davis@pacedimensions.com
Sign up to our mailing list