The price of purpose: How luxury brands stay sustainable and valuable
PACE Dimensions' expertise and experience in leading change ensures that travel and hospitality brands are best placed to stay one step ahead of the competition and set new standards. PACE Dimensions consultants have a success track record as practitioners leading change for some of the leading brands in Travel, Hospitality and the Luxury sectors. Here, senior consultant, Louise Burns, shares her expertise from advising clients in the luxury sector and gleaned during her career at the forefront of global brands from Bentley to British Airways.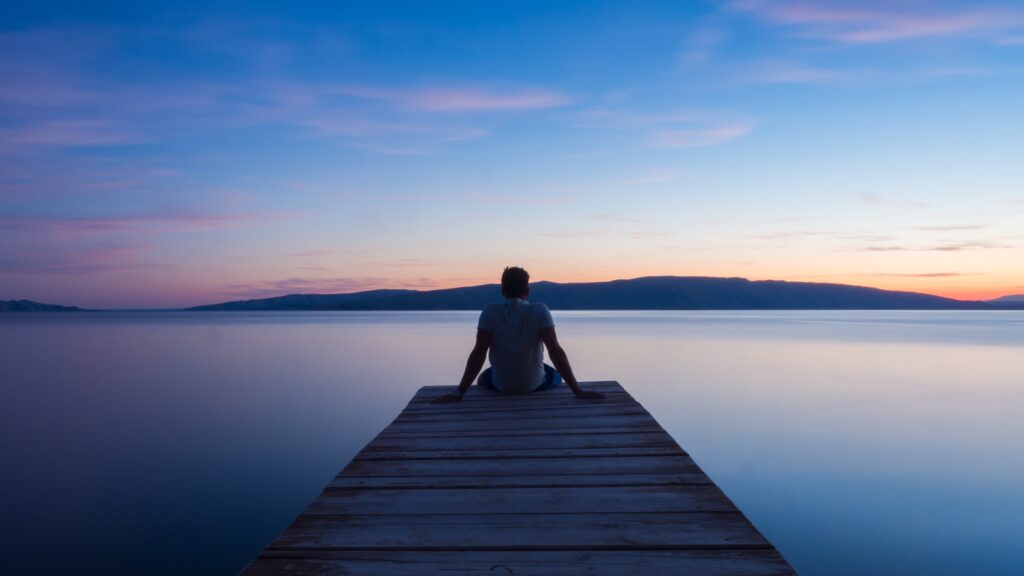 Consumer expectations, wants and needs have changed over the last 18 months in the heat of living with Covid-19, and existing trends have been accelerated. Sustainability has taken on a new heightened relevance. Intensified political focus is also driving legislation change thick and fast, and investors are prioritising sustainable businesses. These forces are colliding, seeing brand value become intrinsically linked to sustainability. And making brands more distinct and valuable is a holy grail of business development.
Sustainability is undoubtedly one of the fastest growing values today. The United Nations 17 Sustainability Goals cover every aspect of this complex topic and they can be collated into three, inter-dependent themes: environmental, social and economic sustainability. Balance is key. A business focused on environmental best practice without economic sustainability cannot deliver social sustainability to its community. Importantly, economic sustainability can be the by-product of environmental and social sustainability. 
Why addressing sustainability is important when creating valuable brands 
Put simply, sustainability at the core of a brand has never been more important, Brands outlive products, services, CEOs and more. They are stronger, and last longer, than their custodians. Creating real brand value is essential for a business to live on and succeed for generations, with loyal customers who will follow as they expand into new areas and sectors and advocate for them to their peers. 
And in 2021, there is real urgency to focus on this for many different reasons, not least to create resilient businesses to weather the impact of the Covid-19 pandemic and increased, intensified competition. Here at PACE Dimensions, we're supporting many travel and hospitality businesses to grapple with new normals and address changing market forces. 
Valuable brands are never static. They adapt and reflect the changing macro and micro industry trends to remain relevant and resilient over time. As businesses plan their recovery from the pandemic and debate strategies to create greater economic sustainability and be more competitive, re-evaluating your brand is essential.
Changing consumer behaviours and the opportunities for brands 
Societal values are changing rapidly and the pandemic has accelerated this. Consumption and status are arguably things of the past. Today's customers want a relationship with brands on their own terms, ideally an open, active relationship allowing co-creation and collaboration. They choose brands that reflect their values and support their own image of themselves. Personalisation is key. Gen Z and millennials truly understand the power they have and how they can use this to influence change, with significant consideration made over the impact of their purchase decisions on the planet and society. Once on side, they can be passionate advocates for the brands in their life.
Agile, customer-centric brands have quickly pivoted to align with their target segments and make sustainability part of their brand DNA. For example, fashion retailers have tackled issues of poor labour practices and sourcing with themes such as craft and a valued workforce rising in priority as they attempt to carve out reputations more strongly aligned to sustainability. 
There is a huge opportunity for the travel and hospitality industry.  The environmental impact has been in discussion for many decades and tourism has huge social and economic sustainability benefits for many communities. Boutique properties, resorts and groups have catered for an emerging market and new organisations and accreditation schemes have curated criteria and offered options to a select audience. 
How the luxury sector is leading the way in sustainability 
A great example is embedded in the luxury market. Led by a sustainability activist, Positive Luxury reviews and curates a portfolio of luxury brands who meet their stringent social and environmental standards, awarding them their Butterfly marque. Their high-net-worth followers trust the marque and will likewise trust their recommendations for hotels and resorts for their next break. 
In the jewellery world, the diamond industry's reputational challenge has been tackled with initiatives such as DeBeers creating a new brand, Forevermark, guaranteeing environmentally and socially sustainable gemstones. Their "Life Beyond Mine" strategy aims to ensure every community they touch is economically independent, environmentally and socially sustainable and stronger than before they opened the mine, with particular focus on female independence and entrepreneurship. This strategy is key to their brand DNA and communications and closely aligns with their audience.
The challenges and watch-outs for travel and hospitality businesses 
But, the market is crowded and customers have access to overwhelming choice and every sector is being disrupted by new entrants, quick to respond. Businesses offering pre-selected content, risk eclipsing established hospitality brands. Imagine the disruption if Vivo Barefoot or Patagonia enter the travel market using their detailed knowledge of their loyal customers to create tailored products tapping into the sustainability values of their consumers. 
Established brands are competing alongside new entrants and all are at risk of commoditisation. Digital channels are serving up multiple options and price is quickly becoming the only lever, with the customer in control. Being a commodity is something anyone can do, and is a downward spiral. Brand development, that encompasses sustainability, is a compelling strategy to drive loyalty and value for customers and organisations.
What travel and hospitality brands can learn from the luxury sector 
The opportunity for travel and hospitality is huge. Strong, relevant brands are the route to robust, valuable businesses. The heart of any strong brand is authenticity and established brands can dig deep into their DNA and re-surface the core values that have always characterised them. Considering how these values can reflect their target segments allows a strong brand to distinctly differentiate themselves from the competition. PACE Dimensions works to ensure the brands we support have a distinctive basis for competition that resonates with their most valuable customer segments, so they can weather more dynamic and intense disruption, and lead for longer. 
Some of the longest standing brands are in the luxury industry. Most did not set out as luxury products but their customer focus and loyal following, combined with their ability to reflect changing values, has driven the premium they command and the shareholder value. Luxury brands have four characteristics: heritage, rarity, focus and craftsmanship.*  These pillars structure everything they do but also allow them to re-evaluate how they express, execute and operate the brand to reflect changing norms and grow a resilient business. Today, it is no surprise that their sustainable practise is a narrative common to all successful luxury brands. 
How PACE Dimensions can help build sustainable and valuable brands 
Valuable brands have clear-blue water between you and your competitors, and drive value for both customers and the organisation. Importantly, valuable brands are customer centric and have a clear purpose. Businesses who re-evaluate their brands and embrace sustainability at every level will be the leaders of the next decades. But, keeping up with speed of changing consumer needs and market disruption is harder than ever. It is key that businesses identify the changing market forces that matter, and are not sidetracked by flash-in-the-pan trends that come and go. 
PACE Dimensions works with clients to ensure that they are prioritising the right challenges, and not becoming distracted by brewing storms that do not materialise into anything meaningful. Across the spectrum of sustainability we provide the framework for businesses to identify where their reputation in this field is weak, and how to develop the sustainable narrative to build brand differentiation and value in a manner that provides a platform for strong brand positioning. This work is founded on robust commercial plans that ensure enhanced sustainability boosts productivity, rather than just delivers compliance. Our consultants set out the business architecture and road mapping to bring discipline to projects so they have a long-term positive impact on a business' mission to have a more sustainable and valuable future. 
For more information on how PACE Dimensions supports brands in becoming more sustainable and valuable please get in touch. 
*Ricca and Robbins Meta-Luxury 2012 
Sign up to our mailing list