How do hotel companies successfully utilise technology to improve the guest experience? 
How can hotel businesses, of all sizes, use data-driven strategies to enhance the guest experience, tune into and meet new consumer needs, and differentiate their brand to drive loyalty and increase repeat business?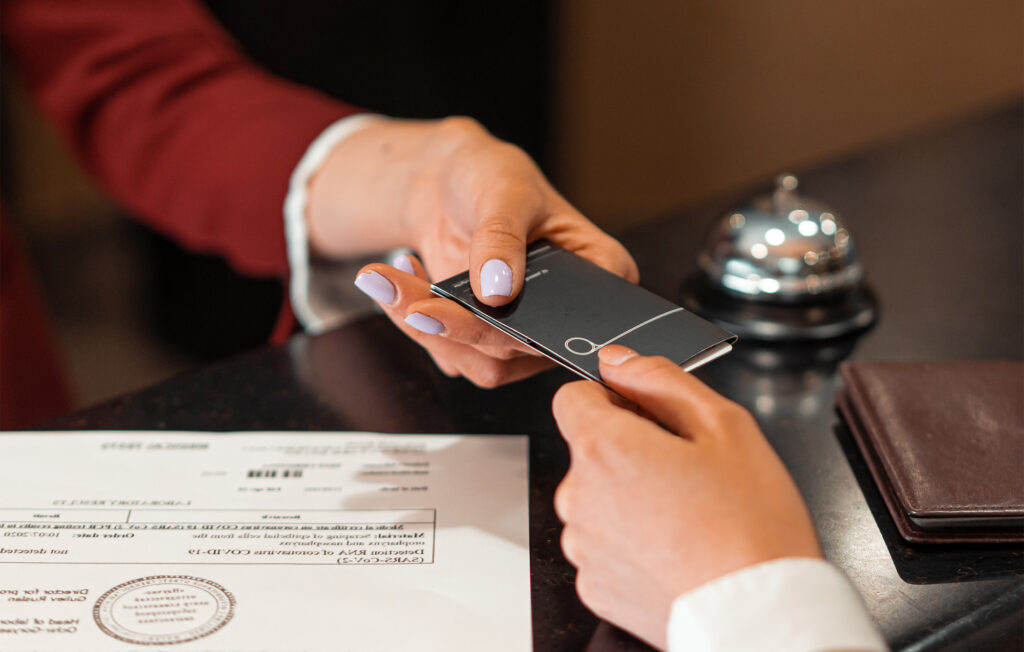 Guest experience is neither about the product nor the service a hotel or hotel brand offers – it's far more all-encompassing than that. 
While the product (the physical offering, the quality of the hotel, its rooms, its restaurant and bars etc.) and the service (delivery to the guests, warm welcomes and well-anticipated guest needs etc.) are important elements, the guest experience has the potential to lift both to a higher dimension.  
Guest experience is about how guests interact with the hotel brand – from starting a search for a hotel booking, all the way through to checking out from the stay.   
Good guest experience ensures a relevant and appealing offer, ease and accessibility for customers, visibility and clarity of choices enabling consumer confidence and the flexibility to get what they want, how they want it, and when they want it. Importantly, it is a core driver for brand affinity and loyalty. 
In today's market, there are three main drivers for change when it comes to improving guest experience: 
Brand differentiation: Improving brand appeal and standing out from the competition. Going beyond product and service, guest experience leaves a lasting impact. Brand differentiation is arguably the most important of all three drivers due to the recent proliferation of hotel brands in the market, as it is how a hotel or brand stands out beyond the key consumer criteria of location, price and quality.
Consumer demand: Guest experience is being prioritised across multiple sectors, meaning consumers are now more demanding and more discerning. Technology has empowered consumers to be able to engage with businesses in new and different ways.
Business efficiency: In a world where labour availability and cost challenges are much higher, the ability to automate the end-to-end business processes around delivering guest service through digital technology, offers a tremendous opportunity for up-side efficiencies. 

 
Technology's role in fulfilling better customer communications experience.
While technology has improved the hotel booking process exponentially over recent years, technology that improves the guest experience is being implemented less readily. The levels of capability are similar, but the technology is absolutely available to empower customers to have the experience that they want. And what's important here, is that it is through digital channels that customers increasingly want to control their purchases and experiences. 
As recently cited by Skift, "Travelers today are inundated with choices. With a myriad of options at their fingertips, they've become increasingly selective about the properties they stay at and the experiences they choose. Factor in the growing influence of digital technologies, and it's clear that the demand for personalized experiences accessible with a tap or swipe is more prevalent than ever. At the heart of this evolution lies the need for a cohesive and connected technology platform."
According to Skift Research's State of Travel 2022 report, shifting guest preferences have opened up new avenues for technology adoption, creating more opportunities for growth in the industry. By adapting to the new digital terrain, hotels can offer an exceptional guest experience, cementing their place in a constantly changing market.
However, it is important that this isn't just seen as an opportunity to create a digital app for guests. 
The true benefit and power derives from enabling guests to interact with the hotel and brand through their preferred means, whether that's a digital app or existing platforms such as WhatsApp or other messenger apps, telephone (in-room or mobile), on a website or walking up to the front desk for assistance. 
Consequently, the business needs to be designed to operate with customer interaction arriving from various sources. So, what's also vitally important, is that this is linked to automated processes which route the messages to the relevant person to quickly solve that query. Enabling immediate, real-time relevant responses. 
An article in the New York Times explains, "A recent study from the industry magazine Hospitality Technology and the University of Nevada's William F. Harrah College of Hospitality in Las Vegas, surveyed 100 hotel operators and noted that adoption across the industry of self-service features like check-in kiosks and mobile room keys is booming. Proponents say the guest benefits behind these investments are numerous, from personalizing the hotel experience and anticipating guest needs to reducing their "friction" points and freeing up staff." 
Ensuring the improved guest experience also means a more prosperous business.
As stated in Forbes recently, "The customer experience has always been tied to profits, but advanced technologies are taking hospitality to new heights in business resilience. From the traveller's perspective as well, digitalization has never been more welcoming." Utilising such technologies delivers far greater insight data about guest behaviour.   
This can then be used to drive greater efficiencies in the operational processes of the hotel, as well as shaping how and what is offered to guests to further improve their brand experience. 
For example, if guests can inform the hotel about when they plan to arrive and leave, then the checking in and out process ought to enable housekeeping to schedule labour as and when rooms need to be made ready for availability. Thus, enabling both a streamlining of resources by engaging the labour when it's needed and delivering a better service for the guest by having their room ready on arrival. 
Offering alternative solutions for guests, such as daily room cleans or a free minibar, allows both an experience that guests can tailor and insight data that can inform housekeeping services and consumer preference for shaping future engagements. 
Such customer insight data is invaluable. It delivers the ability to understand customer needs, preferences, behaviour, history, value, attitude, sentiment and more. Then to also leverage that data to trigger and/or respond in a way that is relevant, whether that's offering them something appealing and relevant or providing helpful information at all stages of the customer journey. This is where hotel businesses can start to really elevate their guest experience. 
 This creates a win-win for hotel businesses.
Clever implementation of technology such as customer data platforms and multimedia marketing automation systems streamline processes and enable real-time actions directly in response to consumer wants and needs, as well as a better guest experience and improved customer data on their wants and needs.  
This brings us back to the factors that are driving the need to improve guest experience – it is through this clever implementation of technology where you really start to build brand affinity and loyalty and stand out from the busying crowd.  
PACE Dimensions is expert in designing guest experience strategies that drive brand love and the technology capabilities needed to implement them successfully. Find out more about how PACE Dimensions can help your business to excel at www.pacedimensions.com.
Sign up to our mailing list