2020: The year of the digital disruptor
With the huge shift in digital over this decade, digital disruptors have seen significant growth and will continue to lead the pack in 2020. Many businesses feel adequately prepared for this growth in disruption, yet with markets at different levels of maturity and speed of change, it is important to stay ahead of the game so, businesses must be prepared for the changes in digital disruption we expect to see next year.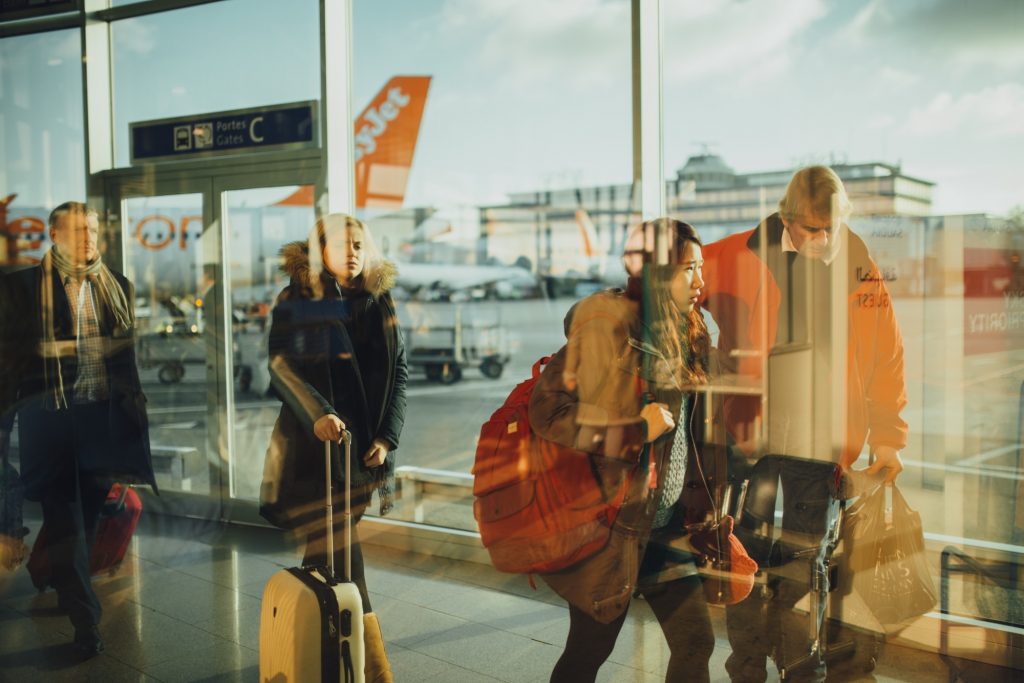 This means that alongside digital services that aim to disrupt entire industries (e.g. Airbnb, Uber, Google, Amazon), disruption can come from companies that attack the vertical elements of a value chain (e.g. Tripadvisor, Booking holdings). What's more, disruption can also come from established companies that successfully re-engineer their businesses to enable continuous and bold innovation.
Here's a look at some of the key characteristics shared by digital disruptors that provide insight into 2020 predictions.
1. CUSTOMER CENTRIC
Paired with the digital evolution of artificial intelligence and machine learning, many disrupters are leveraging capabilities such as Facebook's ability to target consumers based on what they will think, behave and buy. This move away from demographic-based insights is creating customer-centric businesses, which utilise these insights, rather than just for marketing, and to integrate customer thinking into product development, providing guests with something they want and need.
However, most digital disruptors are more than just customer-centric. They are customer-obsessed and work through the product process backward to integrate customer thinking into the business structure itself from pricing to refunds and customer support services. This makes digital disrupters formidable competition because they provide guests with exactly what they want, whilst scaling personalisation.
2. SMART CUSTOMER JOURNEY
Digital disruptors look at the wider scope of their customers' interactions with the businesses and consider this when designing their services, for example, considering how they can empower customers to get what they want and buy what they value.  How they generate confidence that what they want will get delivered the way they expect at minimum and how they remove needless friction and make things simple and easy. Many digital disruptors, such as Uber, gained digital disruptor status doing just this.  Uber enables customers to hail a cab with confidence by providing visibility to the vehicles available nearby, the time to pick up and the progress of the cab to arrive. They allow users to pick the quality of cab they want, even personalise the experience (e.g. setting in car temperature) and pay without doing anything. Drivers are generally more attentive because customers can rate the trip which has an impact on their likelihood of getting more business.
These businesses are successful at enabling their customers to complete the task they set out to do. They follow this with additional supporting steps while ensuring the process requires the minimal possible steps. Well-designed services also clearly explain its purpose and require no prior knowledge to use. In a nutshell, digital disruptors make the process simple and all online.
3. MEASUREMENT OF SUCCESS
Most businesses use metrics and benchmarks to measure their success. Digital disruptors tend to use metrics that measure outputs, engagement, and benefit outcomes across their key business processes (e.g. marketing, service delivery, product development, supply). The difference is that these are active metrics based on events occurring by staff and customers at all stages of engagement and therefore provides better insights as to how customers and staff are interacting with the service and how this translates to value.
For example, a customer will often provide data about themselves and use search and selection criteria that give clues about their needs, attitudes and purpose for a booking or purchase. The business responds with offers, which result in customer actions and reactions. These events if captured and analysed helps a business understand what is attractive, what drives satisfaction and loyal behaviours, and ultimately drives value.
In 2020, the winning businesses will continue to adapt themselves to the realities of the digital world. Businesses should embrace the digital future and adopt these characteristics where possible to ensure they stay relevant to the customer in this digitally maturing landscape.
For more information on digital maturity download the whitepaper Digital maturity: a key enabler for success in travel, leisure and hospitality.
Sign up to our mailing list